---
December 2019 Year-to-Date Market Overview Detached Homes | San Diego County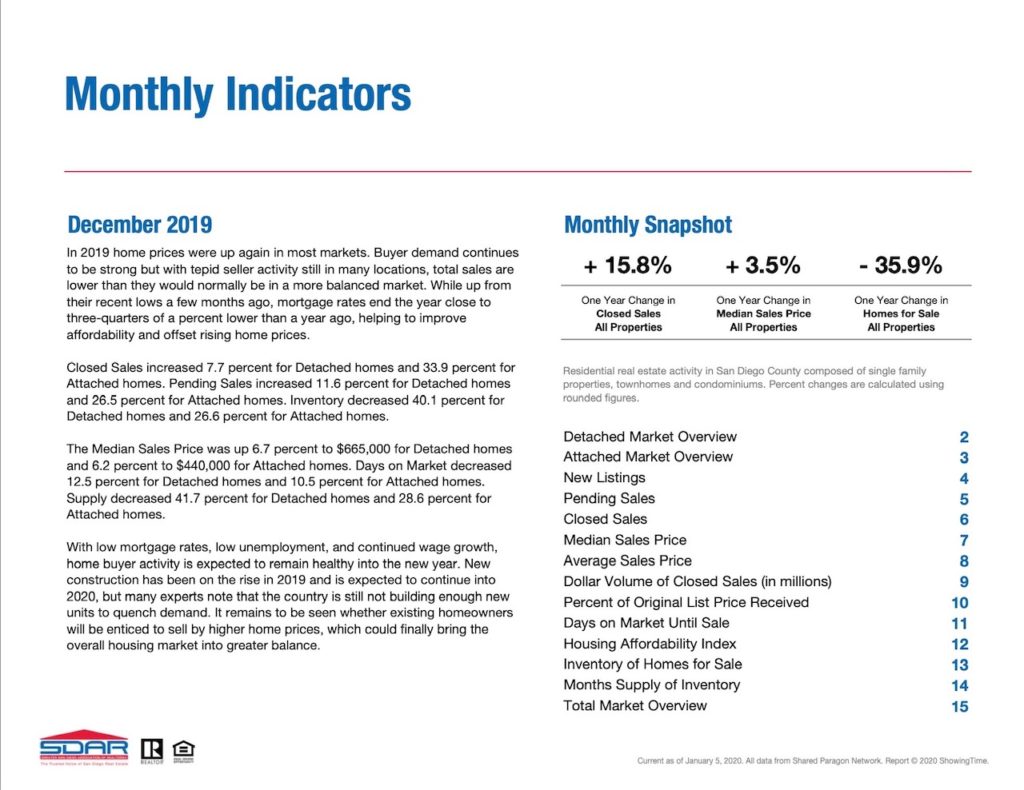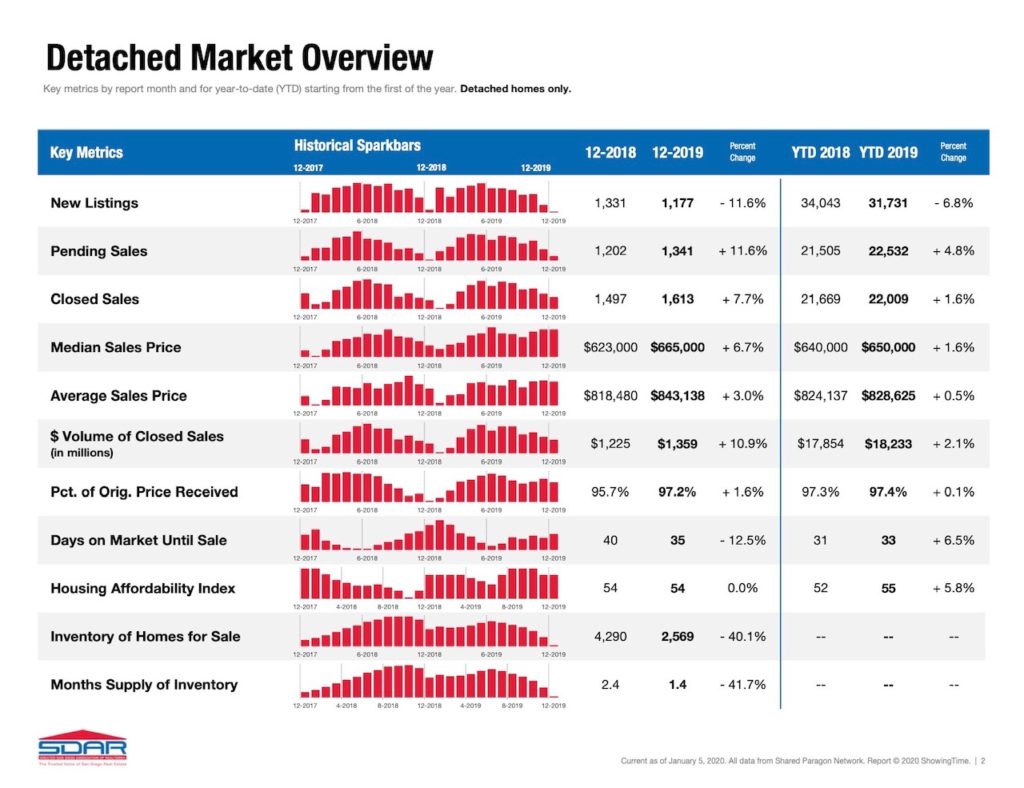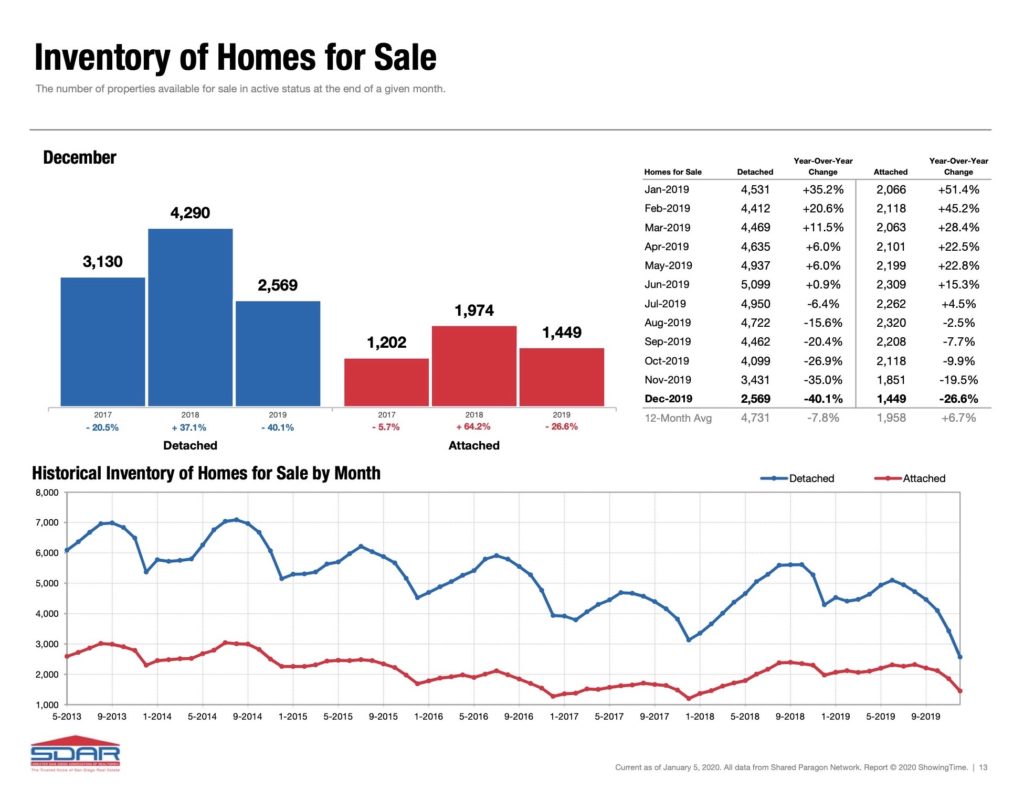 Source: SDAR
The total number of homes for sale for the month of December 2019 were down -40.1% as compared to December 2018 and New Listings were significantly lower than the same month last year by -11.6% (1,177 new listings in December 2019 as compared to 1,331 new listings in December 2018). Less homes on the market and new listings means that there are fewer homes available for potential buyers to buy. Buyers have less inventory of homes for sale on the market to compete for which benefits Sellers, as there is less competition in the marketplace. If you are considering selling your home, now is a good time to seriously consider listing it for sale!
Pending Sales were up by 11.6% over the same month last year indicating that the buyer market is, in fact, strong. This is supported by the fact that Sellers received 97.2% of their original asking price. The median sales price increased by 6.7% ($665,000) over December 2018.
If you live in San Diego County and would like detailed market information relating to your market area (zip code), click here Research San Diego County Local Market Statistic. For a detailed Comparable Market Analysis for your specific home and neighborhood, please call or text me at 619.807.7802 or email me at [email protected] .
Whether you are looking to Sell or Buy I can help you with all of your real estate needs in San Diego County and SW Riverside County. Call me at 619.807.7802
Referrals are the always greatly appreciated!
BRAD CLARK
Broker | Principal |REALTOR®
619.807.7802
[email protected]
DRE Broker License No. 00877135
www.Exclusive-RealEstate.netAtt